MASTERPIECE LONDON TICKETS
Gary Hume: Artist Talk
Royal Hospital Chelsea, London.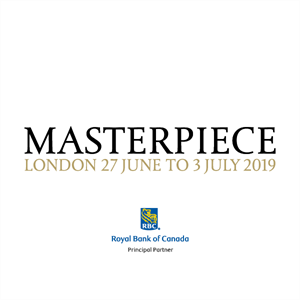 More information about Gary Hume: Artist Talk tickets
A special in-conversation with one of Britain's best known contemporary artists Gary Hume, and Jo Baring, curator of the Masterpiece Sculpture Series.
To celebrate the display of Gary's large-scale bronze sculpture ?American Tan VII' at Masterpiece (New Art Centre), Gary will be talking about the use of sculpture in his work. Particularly well known for his striking paintings on aluminium panels, made using bright and bold household paints, Gary's sculptures are perhaps less familiar to the public. They are however an important and influential aspect of his artistic practice.
Gary will be also discussing his career, influences and specific themes in his work in this wide-ranging and engaging artist talk, which will be illustrated with private photographs from his studio, giving an opportunity to see pieces which haven't yet been shown publicly.
Please note that a Talks Booking does not permit entry into the Masterpiece London Fair. If you require an admission ticket to the Fair, please click here.