MASTERPIECE LONDON TICKETS
The RA Hosts: Artists Debate: Colour
Royal Hospital Chelsea, London.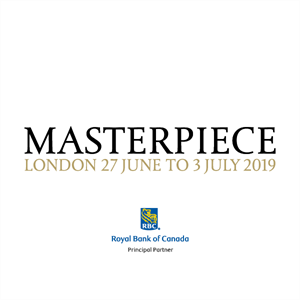 The RA Hosts: Artists Debate: Colour
More information about The RA Hosts: Artists Debate: Colour tickets
Join leading contemporary artists, Christopher Le Brun PRA and Rebecca Salter RA, as they discuss one of the most powerful themes in art: colour.
Every object, surface and material reflects light in different ways, producing different sensations to the viewer - this is defined as colour.
As colour is intrinsically connected with perception, this subject has fascinated humans for thousands of years. It is one of the most interdisciplinary topics, studied by psychologists, chemists, physicists, marketeers and - of course - artists.
President of the Royal Academy, Christopher Le Brun, and Keeper of the Royal Academy Rebecca Salter, will explore their own very personal relationships with colour and how they use colour - or the lack thereof - in their own work.
Please note that a Talks Booking does not permit entry into the Masterpiece London Fair. If you require an admission ticket to the Fair, please click here.