MASTERPIECE LONDON TICKETS
The RA Hosts: Curating the Art Fair Stand
Royal Hospital Chelsea, London.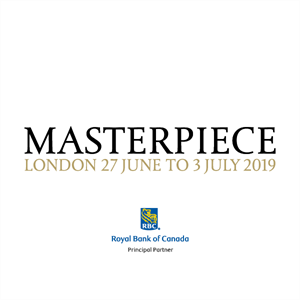 The RA Hosts: Curating the Art Fair Stand
More information about The RA Hosts: Curating the Art Fair Stand tickets
How can gallerists and dealers stand out from the crowd without drawing attention away from the work on sale?
The sheer scale of the international art fair can oftentimes be overwhelming. In an attempt to stand out from the crowd, gallery's booths are becoming an ever more crucial marketing tool. The presentation of the objects for sale has become nearly as important as the works themselves and dealers are creating eye-catching displays in an attempt draw in passing collectors.
As can be seen in the last few years of Masterpiece London, there has been a rising trend of galleries collaborating with curators, artists, advisors and set-designers to create spectacular settings for the work on sale. In recent years, we have seen stands recreate a collector's villa or artist's studio; create faux walls or multiple levels and work with various materials from the traditional to the interactive.
This panel explores this trend, discusses how these collaborations can be beneficial and looks at what a booth should do to draw attention, without distracting from the work itself.
Please note that a Talks Booking does not permit entry into the Masterpiece London Fair. If you require an admission ticket to the Fair, please click here.